Locker Management
Any cabinet can be converted into electronic Smart Lockers, just by installing Smart Locks developed by MySingleLink based on their US Issued and Pending Patents.
Smart Locks use state of the art internet and mobile technology and are equipped with a dedicated key board, controller, wi-fi connector and built-in software that can be interfaced with any cloud based application.
The cloud based application can be interfaced with any mobile apps, web sites, kioskes and display monitors.
Smart Lockers can eliminate retail counters, kiosks, drive-thru windows and extend last mile deliveries to last inch deliveries.
Since Samrt Lockers are 'Do It Yourself' (DIY) gadgets that can request consumers to 'Use Your Own Device' (UYOD) technology.
Smart Locks can be easily incorporated into existing package delivery lockers to remove the central kiosk and to save money and time.
Following are some of the applications where Smart Lockers are being used:

In-Store Order Pick-up
Drive-Thru Order Pick-up
Shared Locker Order Pick-up
Airport Gate Order Pick-up
Auditorium/Theatre Entrance Order Pick-up
In-Home Delivey Lockers
Rental Lockers
Sample Delivery Lockers
This list is growing, please check back again
Order Pick-up Dedicated Lockers
(In-Door and Drive-Thru Lane)

Merchant places orders inside Smart Lockers. The lockers could be placed in-door over the counter or in-door mounted on walls or placed at drive-thru lane.

Customer scans the QR Code displayed at the Smart Locker while holding their finger on the finger print reader or enter a code to unlock the locker.


In-Door (Counter)

In-Door (Wall Mounted)

Drive-Thru Lane

A simple change in Drive-Thru traffic and an addition of MySingleLink Smart Lock to Drive-Thru Window can reduce Drive-Thru wait time by 50%, increase order accuracy to 100%, reduce vehicle emission and let Consumers save on their gas spending.

Change Drive-Thru Lane and Passing Lane into Wait Lane and Locker Lane
Install display monitors that would display order statusus including Locker number for the orders that are ready
Install iPosters in every parking space in Wait Lane. The iPosters would display a QR Ccode for the Consumers to place an Order and another QR Code for the Consumers to let the Merchant know that they are reqdy to pick-up
Customers who see their Locker numbers for their orders in the monitor would move to Locker Lane and proceed to the specified Locker.
Consumers still wanting to place orders thru ordering station can move to the ordering station thru Wait Lane and place the orders. Ordering station can be verbal and/or kiosk.
Brochures
Store Locker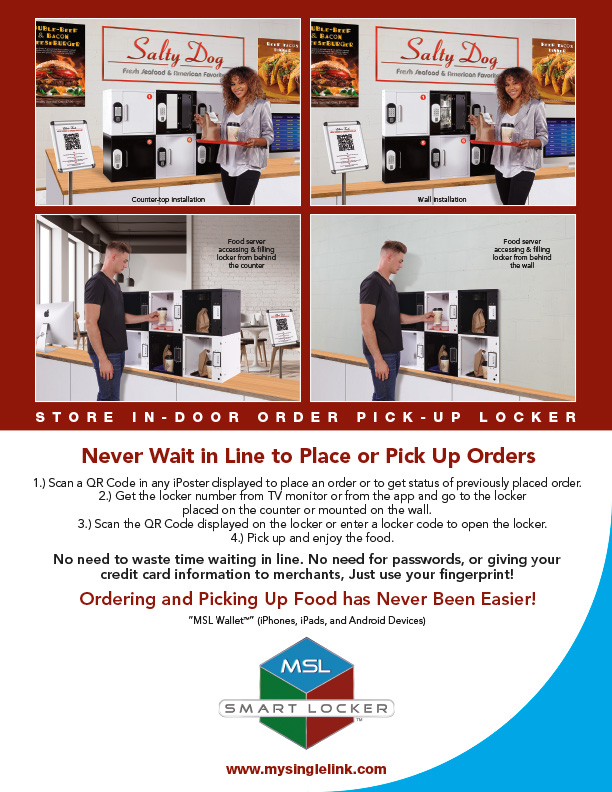 Drive-Thru Locker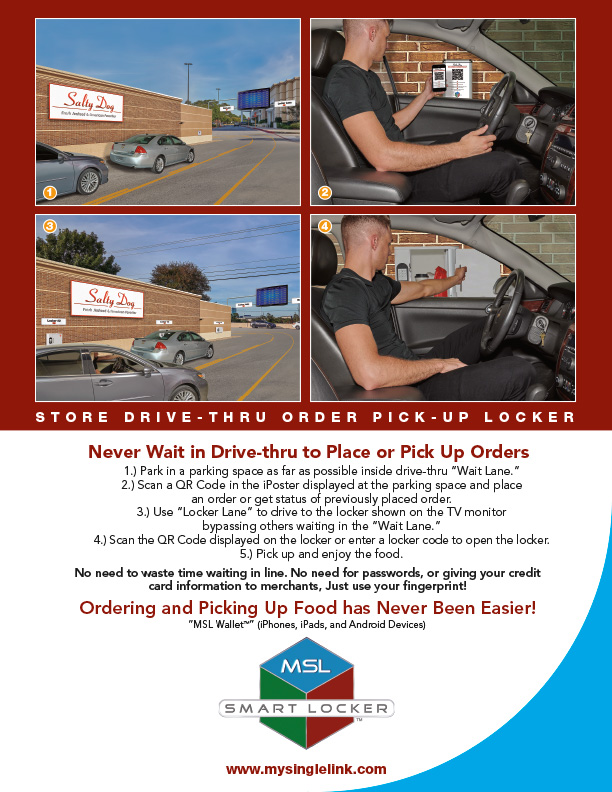 Airport Store Locker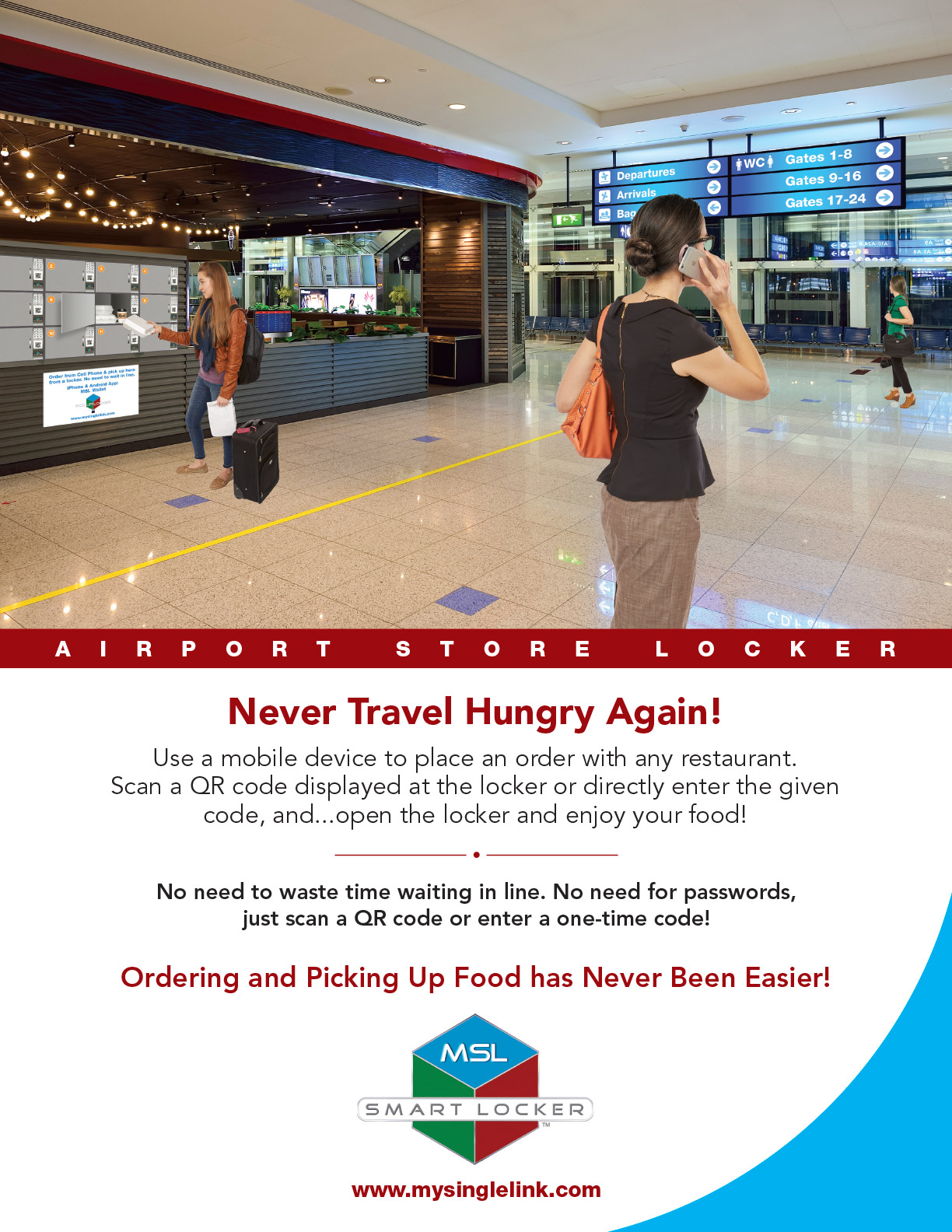 Airport Gate Locker
Movie Theatre Concession Locker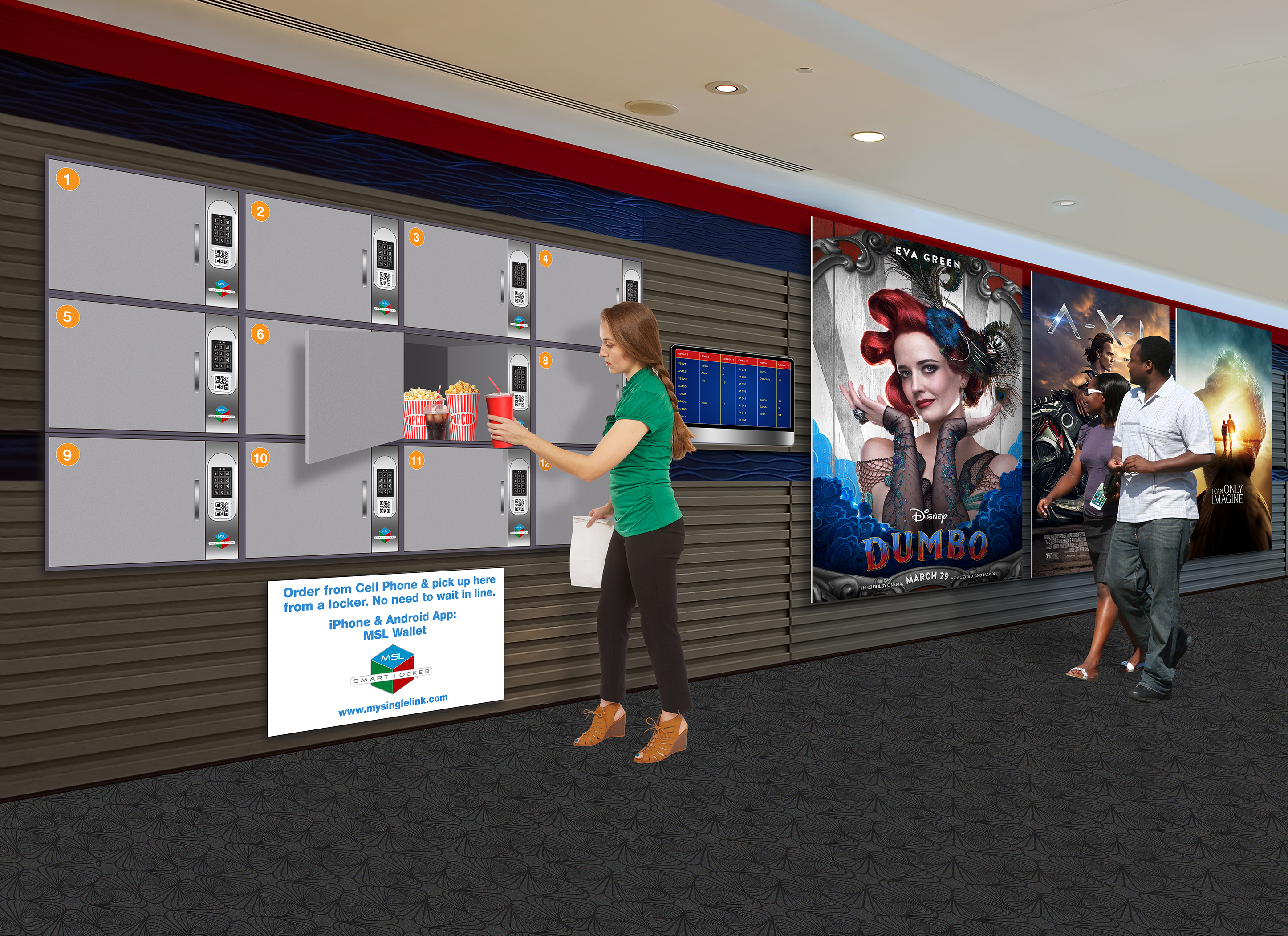 Movie Theatre Locker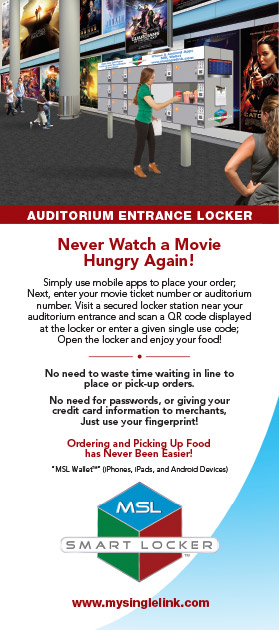 In-Home Delivery Locker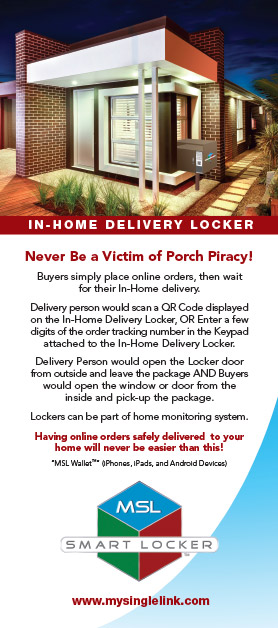 <!********************************************************************* * Confidentiality Information * * Thiins module is the confidential and proprietary information of TCS INC. * it is * Module Name:Index_bottom_links.CFM * Author:Gopal Nandakumar * Created Date: 04/04/2001 ***********************************************************************>